This is Fred. He and his wife, Julie, own an RV dealership. He doesn't really know why he is here, but his wife told him to come and get his picture taken and he knows he should do what she tells him to, so here he is.
This is Julie. She knows a staff portrait on the website and in the lobby would help with customer service so she set this up. They are all definitely too busy to come at the same time and she didn't think they needed to take time for the clothing consult - they all know how to wear a suit!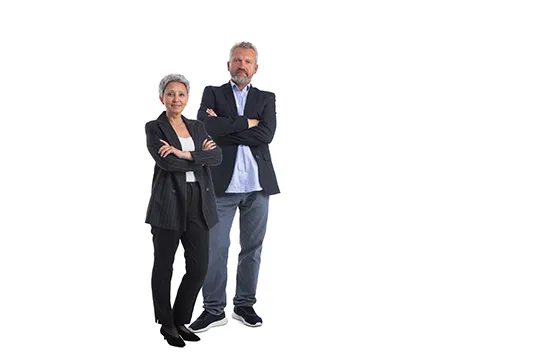 This is Brandon, Fred and Julie's son. He does the books for the dealership.
This is Leslie, Fred and Julie's daughter. She does the dealership's marketing. Oh, and her husband. Julie didn't give birth to him so he doesn't get a name and nobody's quite sure what he does, but he gets a paycheck.
This is how we fixed the portrait when Julie came in to look at the proof and realized Fred showed up in jeans. She's reconsidering her decision to let him come alone.
Now Julie has looked at Brandon's suit. She specifically told him to wear the dark gray one. Good thing we know how to fix that, too. Julie says next time they are doing the clothing consult. This is the final portrait they used for 2 years.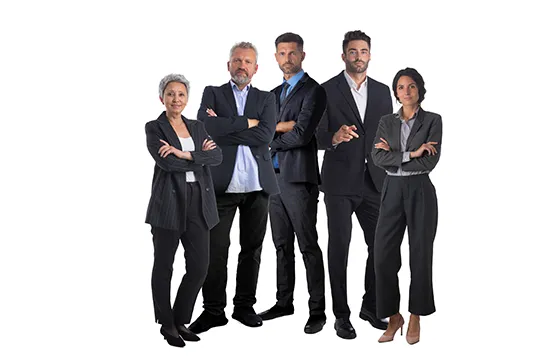 Until Leslie got a divorce.
And then found a new guy.
And they hired a receptionist.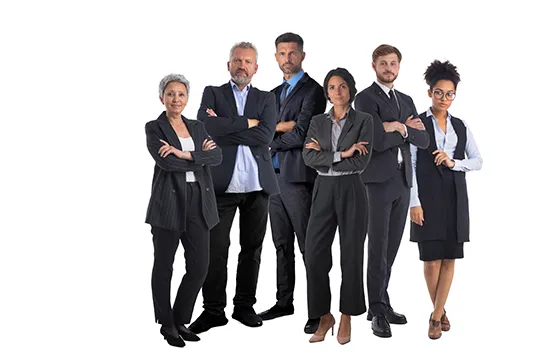 It's been five years and they've added two salespeople. Their staff portrait has stayed accurate through all the changes and Fred is happy, because he hasn't had to come back to the studio once.
Click here to schedule a Style & Planning Consultation for your decision maker at a time that's convenient for you. At this consultation we will discuss the look, background, and wardrobe that is right for your team.
2. Quick Session
Each team member can come on their own the studio for a session that will be quick and easy at a time that is convenient for them. We will be ready to start photographing when they get here, help them pose to look their best, and create 5-10 images to choose from. Alternatively, we can come to your location and do your initial sessions back to back to make it even more convenient for your current team.
3. Final Image
Each staff member's photo can be used as a stand alone full length portrait, a headshot, or in a staff composite. As you add or replace staff members, only the new individual will need to be photographed in order for us to update your composite image.
LIA, HOT SPRINGS, AR
"We just opened the box. THEY ARE WONDERFUL!! Thank you SO, SO, SO MUCH!!!"
MARGARET, HOT SPRINGS, AR
"Thank you for the fun photoshoot. You took so many great pictures of my family."
ELIZABETH, PEARLAND, TX
"Sarah's pictures were beautiful. You captured her essence perfectly."