Art pieces that complement your
 

décor, remind you of a fun experience together, and bring a smile to your face every time you see them.
Appointments encouraged, walk-ins welcome. 
We are frequently on location so it is always a good idea to call ahead.
Want a

free photoshoot

?  Find the broken link on our website and send it to us by email on our contact page.  Be sure to include the page you are currently on AND the link you are trying to follow.
Meet Rebecca 
As a Certified Professional Photographer, Rebecca has completed an intensive program that measures artistic and technical competence and she completes many hours of education every year to stay informed on current trends and technology.  She is also the immediate past president of the Arkansas Professional Photographers Association.  You don't really care about that, though, what will make a difference to you is the way she connects with you and your family, captures your authentic personality, and the beautiful artwork she creates that makes you smile every time you see it.  
How to find the right photographer for your next photo shoot:
1. Identify what you want to have after the session - one great image on the wall, a collection of prints, or images to share on social media?
2. Get recommendations from friends.
3. Do a web search for photographers who offer what you are looking for and have a style you enjoy.
4. Look at portfolios, reviews, and testimonials to narrow your search.
5. Meet with your shortlist to discuss their approach, style, and products & services they offer.
6. Make sure you understand their pricing and packages.
7. Consider their personality and professionalism.
8. Choose the photographer who has a style you appreciate, a personality you enjoy working with, products that meet your needs, and a clearly communicated final quote.
Angela - Hot Springs Village, AR
"I have always told myself I am not photogenic, but Rebecca changed that for me. She is so easy to work with and took some beautiful images of me. I am so pleased with the results. She makes you feel so comfortable when she is taking the photographs."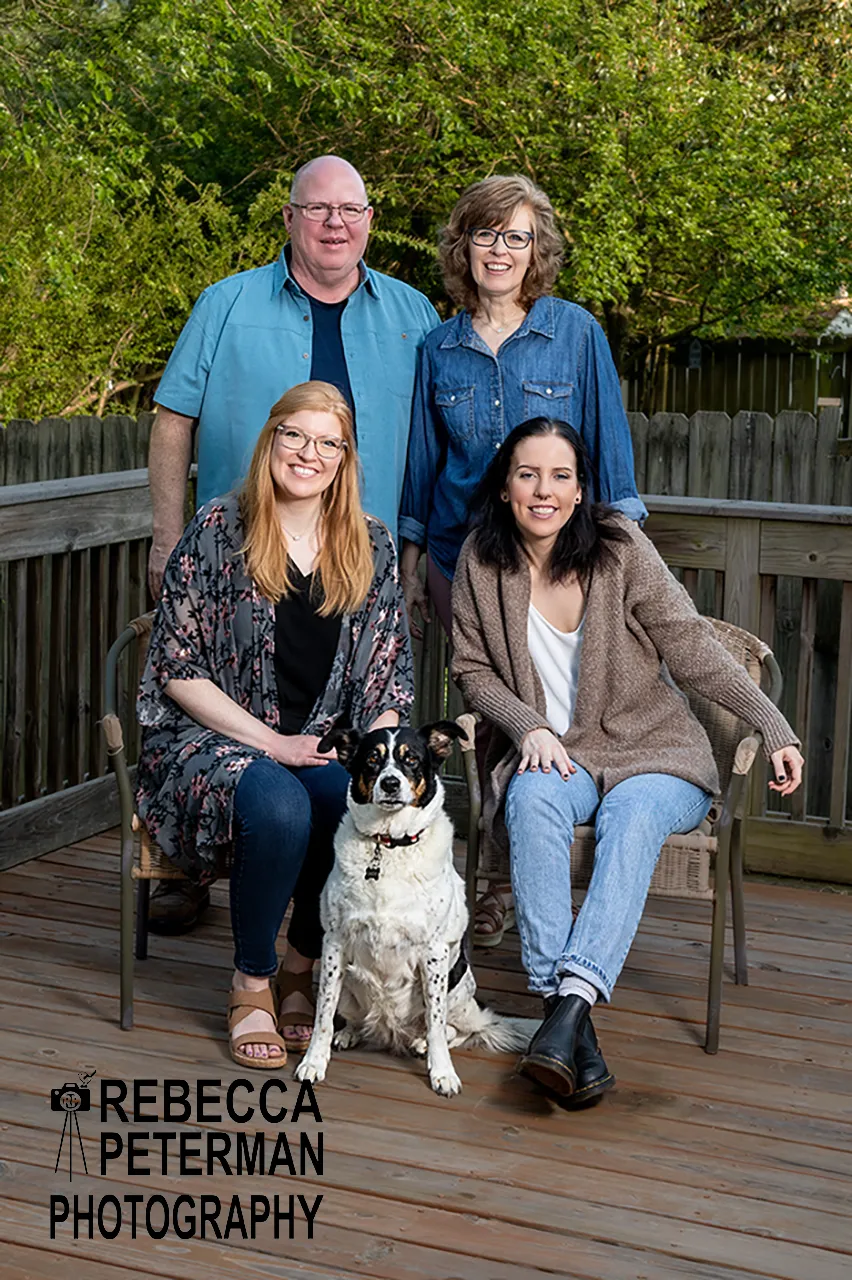 Susan - North Little Rock, AR
"Rebecca is not only an amazing photographer, she's also a great person. We had such a fun family photo shoot. She knew just what to do to make us all feel comfortable and look our best. We love all the photos and can't wait to share them with our family."
Kristin - Hot Springs, AR
"Rebecca is wonderful! I have had photos of my daughter taken twice. The photographs are amazing. Rebecca Peterman's studio is the perfect setting. I personally felt like she really values her customers because she makes a point to get to know you before starting a photo session. I will definitely use Rebecca Peterman Photography again."
Book a Session
The first step in the process is to schedule a Style & Planning Consultation. Click here to get started.