What to Wear for Senior Pictures
Jun 05, 2023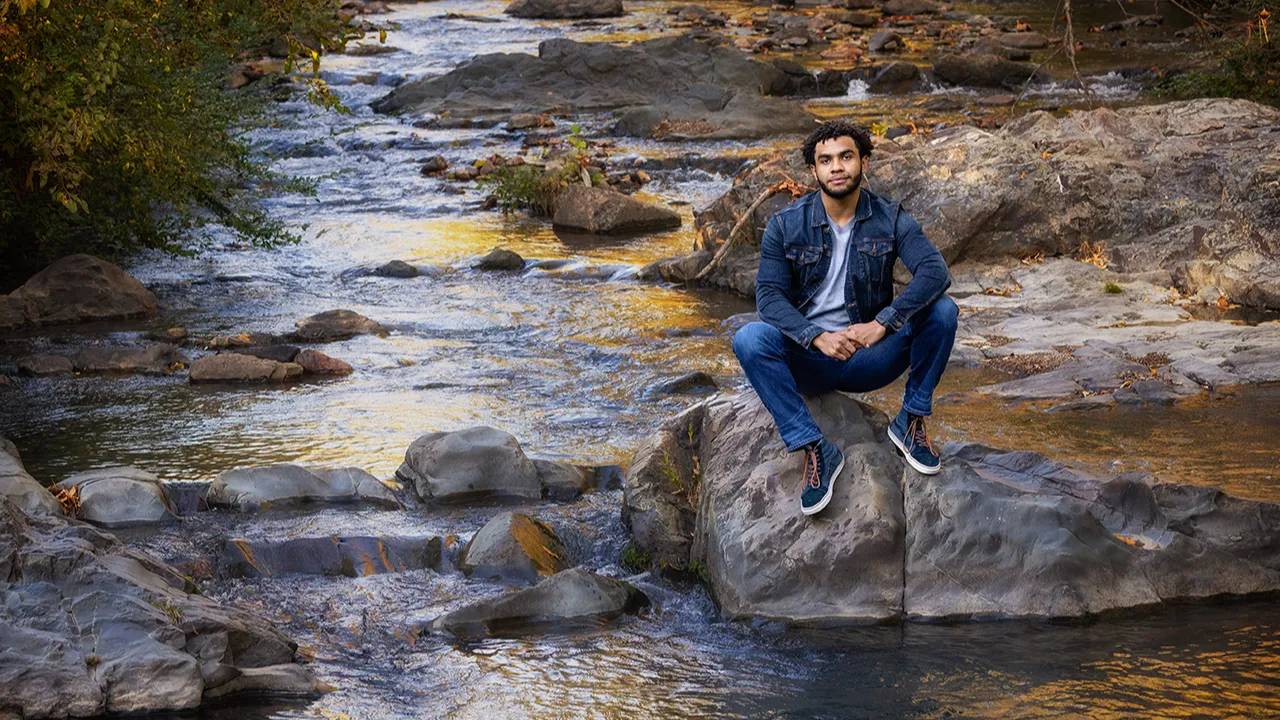 Worried about what to bring or wear for your Senior pictures?
Senior year is an exciting time full of new experiences. That's great! The only problem is that since you've never done this before, you probably have some questions! One of the biggest ones is usually "What should I wear?" followed closely by "Should I bring anything else?". During your Style & Planning Consultation, we will help you plan the perfect wardrobe and props to fulfill your vision for your Senior portraits. Until then, here are some tips to get you started.
The best outfits for Senior pictures fall into five categories - your favorite outfit, your team uniform, something dressy, something to make your parents happy, and something you would wear on a date or for an evening out with friends.
Your favorite outfit - You know the outfit you find yourself pulling from the closet at least once a week? The one you always feel great in that totally defines your personal style and is the most comfortable thing you've ever owned? You've probably been wearing it since Sophomore year. It's probably fairly casual. Yeah, that's the one. If you feel great for your pictures, you will look great, too, and this outfit completely represents who you are right now. You should definitely plan on it being one of your looks.

Your team uniform - If you play a sport (or a few), are in the band, or a club, be sure to bring the uniform or shirt that represents your group. If you need a ball, bat, instrument, calculator, or anything else to participate, you should bring that, too. What you do with your spare time, the thing you are in to, is a big part of high school life and something you will definitely want to document and remember.

Something dressy - Whether you prefer a traditional suit or dress, what you wore to homecoming or prom, or just a nice outfit, you should plan on something a bit more upscale than everyday for one of your outfits. Senior year is a time of change and a time of recognition. You may need this picture for a scholarship application, job application, or an awards program that you haven't even thought about yet.
Something to make your parents happy - Chances are that your parents favorite look is not also your favorite look. You've probably heard "tuck in your shirt" or "is THAT what you're wearing?" a million times. You *might* have at least one piece of clothing hidden in the back of your closet or behind a drawer because they love it and you don't. In a few months you will be able to wear whatever you want for the rest of your life, take this opportunity to give in a little (it might even keep them from complaining too much about your other looks).
Something you would wear on a date or for an evening out with friends - This outfit will probably be the opposite of the one that makes your parents happy, but it's also probably a look you wear often. It might be a little edgy. Your parents probably raise an eyebrow when you wear it, but it's something that you love and look great in.
Now that you've got the categories down, you probably can already picture each of those five outfits in your head. Here's some things to think about with each when making your final decisions:
Do you have everything you need? Make sure you have everything from the undergarments to the shoes and accessories that you need to complete these outfits and look great in them. Senior pictures aren't like the school photos you've always done before. You will be photographed from every angle, from head to toe, and many different positions.
Have you planned outfits that represent different season? You will be using these pictures all year long. You might want to choose a casual spring outfit and a sweater and jeans for one of your other looks. Jackets and accessories that can be worn in some pictures and taken off in others are also great choices.
Have you thought about your hair? If you often wear different hair styles, you might consider choosing one for each outfit. For example, down and curly for your evening out look, down and straight for your casual look, a braid for your sports look, and an updo for your formal.
Are your hands, feet, and shoes ready? Your fingernails will show. Your shoes will show. If you wear sandals or flip flops your feet and toenails will show. Plan to make them all picture worthy.
Do your favorite outfits have patterns, logos, or contrasting colors in them? If so, you might want to consider some backup looks. Solid colors and outfits that are all one color or similarly toned (all dark, all mid-toned, or all light) keep the focus of the image on you and your face, not on your clothes.
Do any of your chosen outfits need to be mended, adjusted, updated, or added to before your portrait session?
Another question that often comes up is "What is the best color to wear for Senior pictures?". The best color is the one you look and feel the best in. The most universally complementary colors are on the blue side of the color wheel - anything from green to purple. If you have warm skin (yellow undertones) you will want to choose warm shades of these colors and if you have cool skin (pink undertones) you will want to choose cool shades of these colors. Another consideration is incorporating your school colors. The backgrounds or settings you choose should also be considered when selecting what color to wear. You may have heard that pale pastels and white can make you look washed out. This is not true when the proper lighting is used to make your portrait.
During the Style & Planning Consultation we will help you navigate all these considerations to plan the perfect outfits for your portrait session.
Are you all in and ready to schedule your session? The first step in the process is to schedule a Style & Planning Consultation by clicking the link in the upper right corner, however, you can also go ahead and reserve your session time by clicking the "Let's do this!" button below.
Let's do this!
Stay connected with news and updates!
Join our mailing list to receive the latest news and updates from our team.
Don't worry, your information will not be shared.
We hate SPAM. We will never sell your information, for any reason.